I'm Tom Cookson. This is a webpage documenting my quarter abroad in Dubrovnik, Croatia arranged by RIT's Computer Science department (Spring of 2008, for those of you viewing this page decades in the future and wondering when this all went down).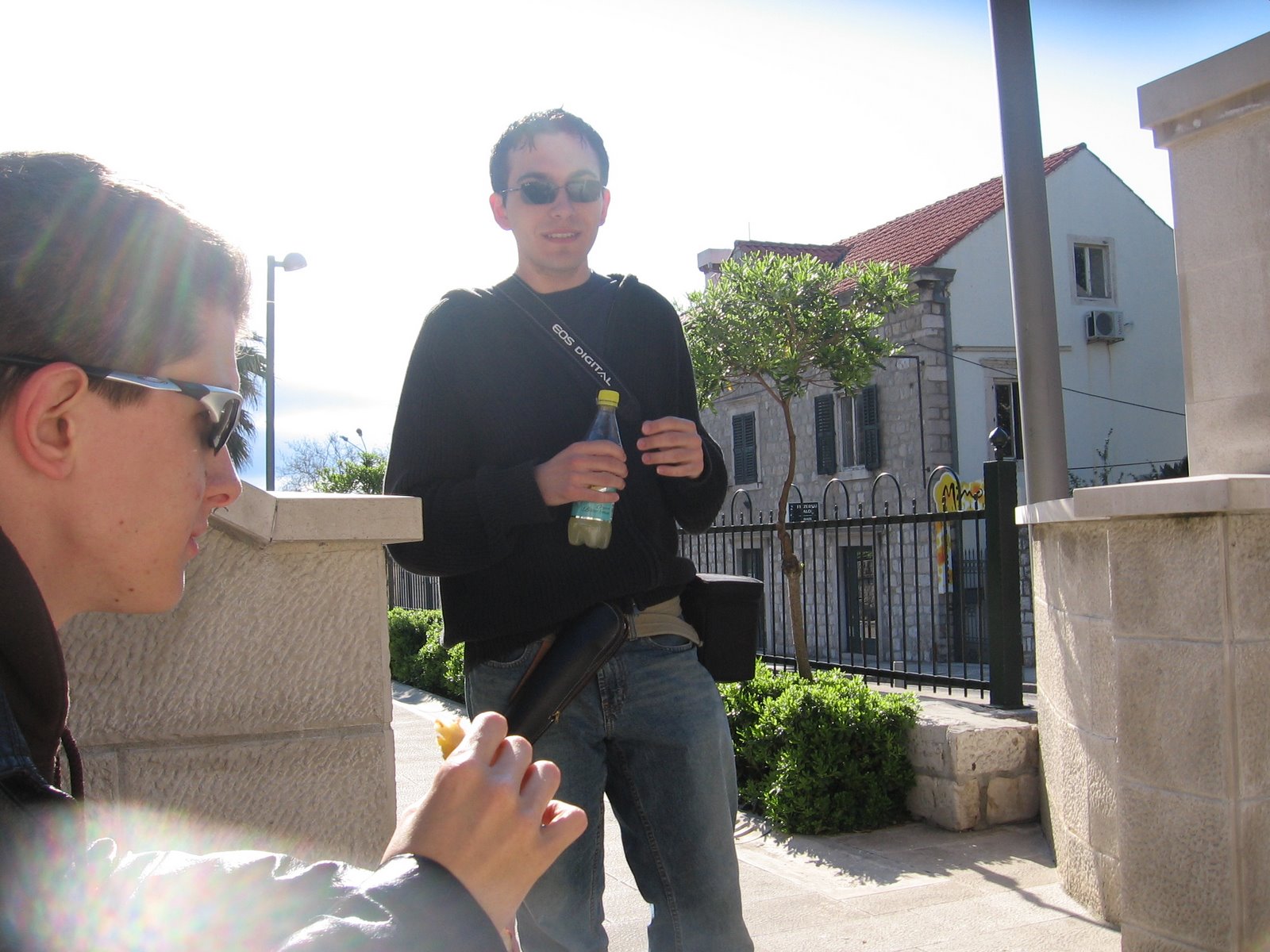 Photo of me in Dubrovnik by Stacy, taken March 2008
Some things you should know about Tom:
After going through a long, agonizing withdrawal period during the Writers strike, Tom is off television for good. However, there was a time he liked Heroes and Pushing Daisies.
He is infatuated with the music of Sufjan Stevens and Regina Spektor.
He reads a lot of nonfiction written by Steven Pinker and Dan Dennett.
He wastes unnatural amounts of time on the Internet.
He is more comfortable typing than talking.
If you are offended, snubbed or misinterpreted by Tom, it's more than likely on account of Tom's slight case of the awkwards, and not that he hates you or is actually knowingly being rude to you.
And here are some people and places I stole ideas from: