June 22, 2022
I WROTE THIS BLOG as an assignment in 2008 when studying abroad in Croatia. This website has been broken since September of 2013: the design was disabled due to expiring web technolgies, and there were thousands of automated spam comments.
In June of 2022, 14 years later, I restored the blog's original design (now at a higher resolution), made the photographs bigger and sharper, improved 3 photos with bad color, removed all of the spam, and updated the links. The 2022 version of the 2007 site no longer relies on Wordpress, MySQL or PHP, so this version should be pretty future proof. I also reversed the order of the entries (it's now from beginning to end) for easier reading.
You can see a full 2007-2022 change log here, see the original blog here, see the broken blog here, and see a more comprehensive collection of photos here.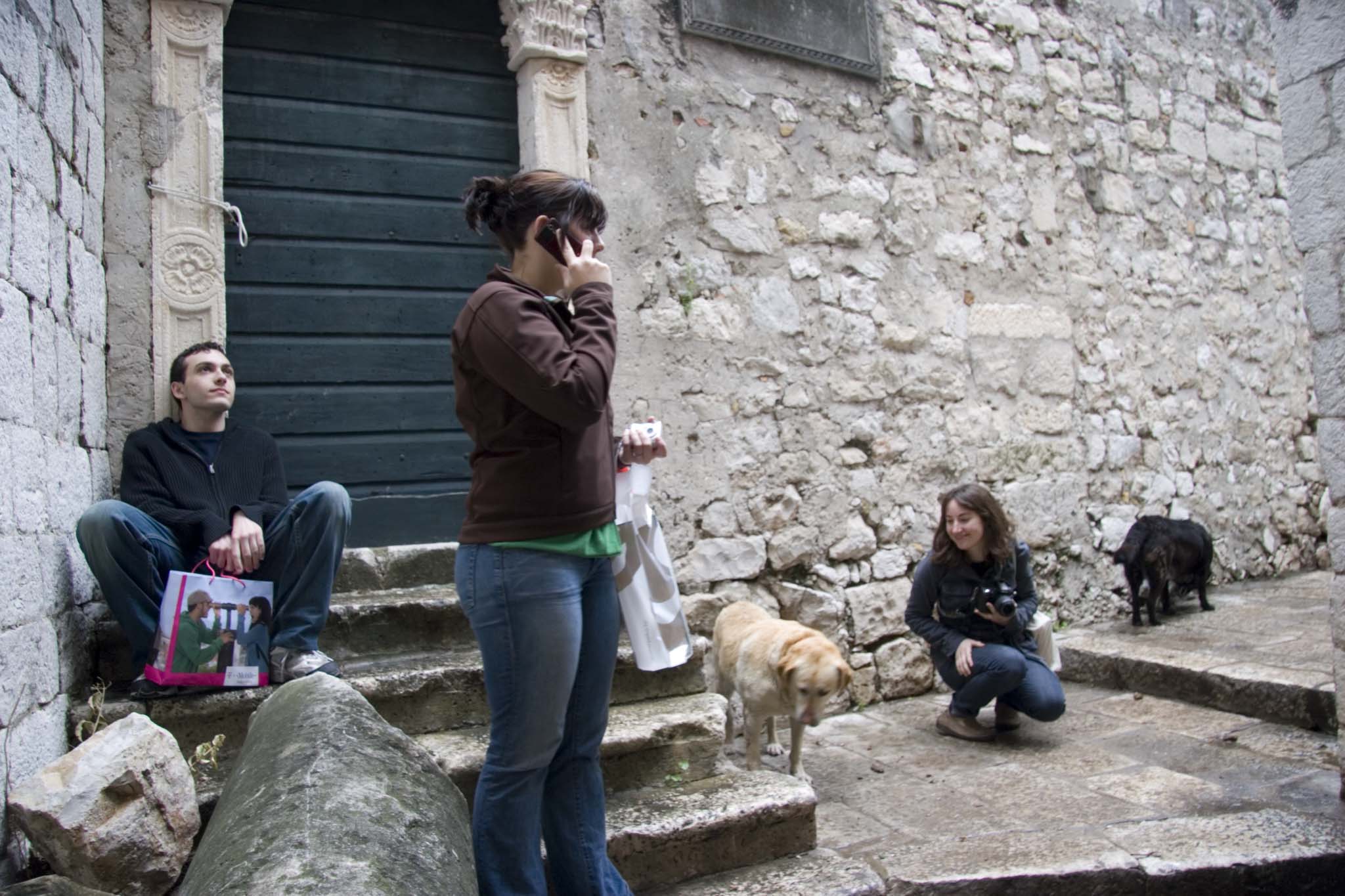 Photo of me, Kayla and Kara by Lori in Old Town, taken March 8th, 2008